Moissanite History & Facts
Moissanite is a rare, naturally occurring mineral also known as silicon carbide, which was first discovered by the Nobel Prize-winning chemist, Dr. Henri Moissan, at the site of a massive meteorite strike in Arizona. At first, he mistakenly identified the crystals as diamonds, but in 1904 he identified the crystals as silicon carbide. Artificial silicon carbide had been synthesized in the lab by Edward G. Acheson just two years before Moissan's discovery.
The mineral form of silicon carbide was named moissanite in honor of Moissan later on in his life. The discovery in the Canyon Diablo meteorite and other places was challenged for a long time as carborundum contamination had occurred from man-made abrasive tools.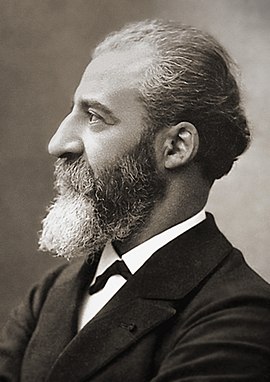 It wasn't until the late 90s that scientists–working in a research laboratory located in Research Triangle Park, North Carolina–developed the innovative thermal growing process that creates silicon carbide crystals. These crystals are fashioned into moissanite gemstones that rival any natural gemstone for fire and brilliance. These man-made gems are more durable than any other popular gemstone such as diamond, sapphire, ruby or emerald.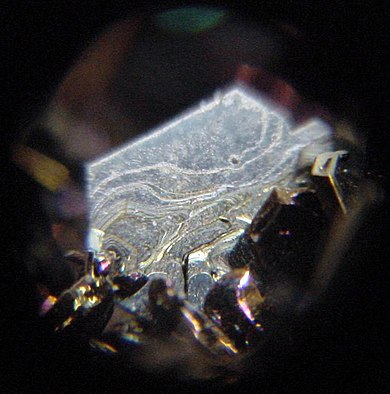 IS MOISSANITE A BRAND OF DIAMOND OR A SIMULATED DIAMOND?
Moissanite and diamond have visually similar characteristics. Moissanite commonly gets mistaken for diamond. Even experts confuse Moissanite for diamond! But  Moissanite is not a substitute for diamond, either scientifically, chemically or emotionally. Monte Lab Diamond created moissanite is a unique gem with its own set of chemical and optical properties that exhibit more fire and brilliance than any other gemstone.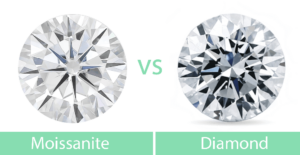 Moissanite is a true alternative to diamond offering unrivalled beauty and incredible value!